Flashlight HD LED
Flashlight App – Illuminating the Darkness
In today's digital age, smartphones have evolved into versatile tools that serve a myriad of purposes. Among these functions, the flashlight has emerged as a particularly essential utility. Whether it's finding your way in the dark, searching for lost items under the bed, or simply reading a book during a power outage, the flashlight app on your smartphone can be a lifesaver. Flashlight HD LED is a reliable app that turns your smartphone into an emergency flashlight and lets you signal for help in times of need. It excels in providing essential functionality without unnecessary clutter or intrusive ads. Whether you need a dependable source of light in emergencies or a creative tool for signaling that won't drain your battery, Flashlight HD LED delivers on all fronts.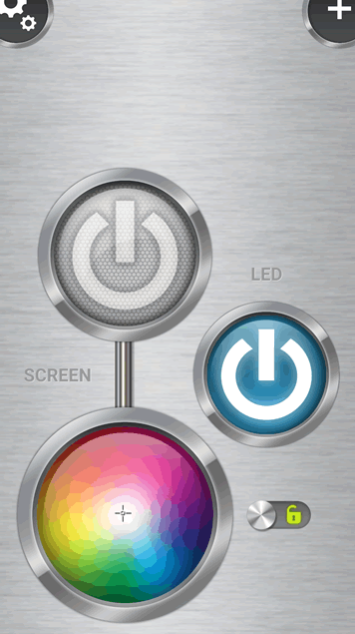 Flashlight HD LED boasts an intuitive and clutter-free user interface. The main screen features a large, easily accessible on/off button for the LED flashlight, which is conveniently placed at the right side of the screen. A vertical slider is provided for adjusting strobe frequency. The on/off button for the screen display along with a color picker for customization is provided to the left of the screen. This flashlight app has a clean and minimalist design, making it easy to navigate even for those unfamiliar with flashlight apps. The straightforward layout ensures that you can quickly access the desired features without getting lost in a maze of unnecessary options. This user-friendly approach is commendable and sets Flashlight HD LED apart from some of its competitors, which tend to overload their interfaces with ads and irrelevant functions.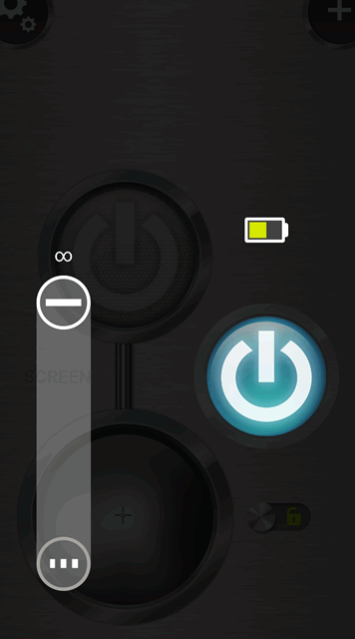 This flashlight app is very easy to use. A single tap on the flashlight icon instantly illuminates your surroundings, while a second tap turns it off. This simplicity is a hallmark of a good flashlight app, and Flashlight HD LED gets it right. One notable feature of this app is its versatility in terms of light sources. It allows you to choose between the device's built-in LED flash and the screen's brightness. This flexibility can be particularly useful for you if your smartphone lacks a dedicated LED flash. The option to use the screen as a light source is a thoughtful inclusion, and it can serve as a handy backup in case the LED is unavailable. This screen mode comes with a color picker that allows you to change the screen's color.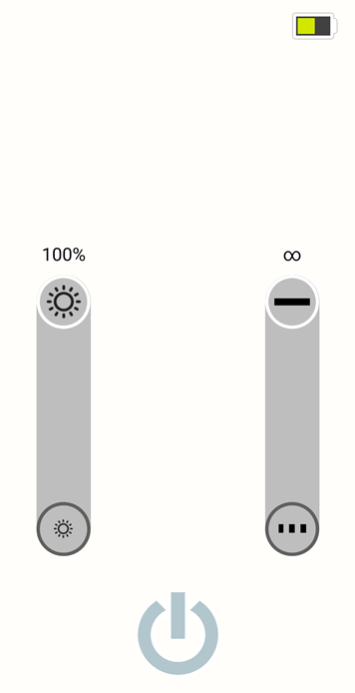 Flashlight HD LED has a responsive LED flashlight that turns on instantly with a single tap. The brightness adjustment slider allows you to fine-tune the light output. It is especially useful when you need to conserve battery or avoid blinding yourself in a dark environment. The screen mode, which uses the phone's display as a light source, is equally efficient. It provides a soft, diffused light that can be adjusted to suit your needs, making it a versatile alternative when the LED flash isn't available or practical. This flashlight app offers you a battery indicator too. It tells you how much power you have left while using the flashlight. This real-time feedback is invaluable, allowing you to make informed decisions about whether to continue using the flashlight or conserve your device's battery.
Features:
Intuitive and clutter-free user interface
Clean and minimalist design
Two different light sources available
Use LED flash or screen display as flashlight
Vertical slider for adjusting strobe frequency
Color picker for choosing screen's color
Battery indicator to know about remaining battery level
Conclusion:
Flashlight HD LED is an app that is ideal for people who often have to drive at night and need a dependable source of light in emergencies. It utilizes the flash of your phone's camera as well as its screen to light up your surroundings, allowing you to see clearly even in pitch darkness.
RELATED PROGRAMS
Our Recommendations
---
---
---
---